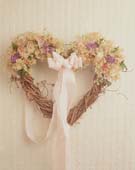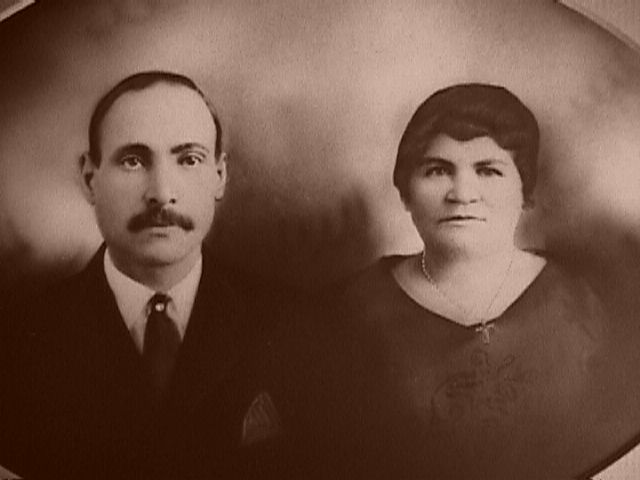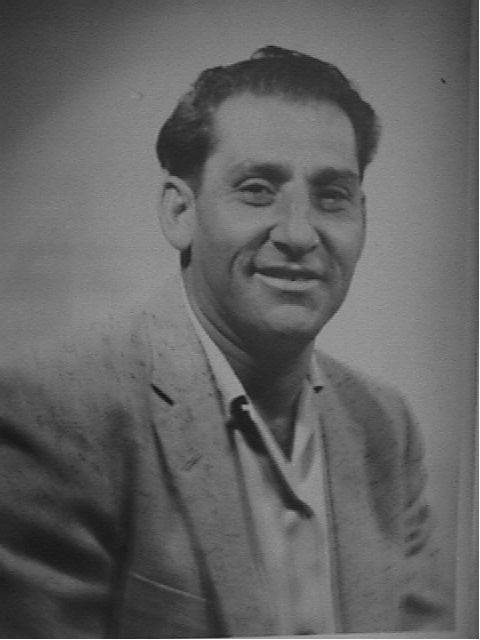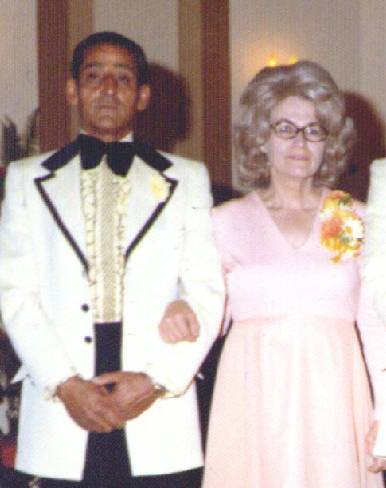 Pasquale & Vincenza Longo

Pasquale Longo
b: may 18, 1880 in Italy
d: sept. 27, 1948
in Pueblo, CO

Vincenza Scarcelli
d: Jan. 1945

Louis Longo
b: Dec. 16,1917 in Philadelphia,
Pennsylvania
d: Dec. 07, 1988 in Pueblo,
Colorado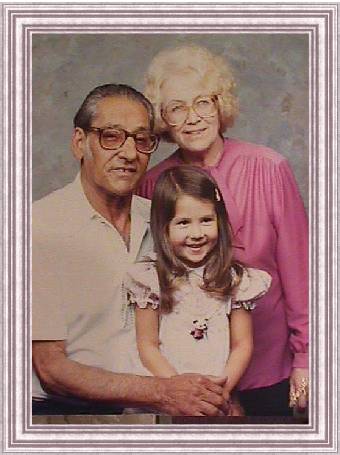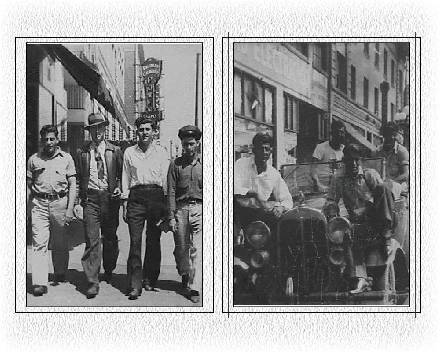 Louis and Eunice Longo
with granddaughter Alisha

Eunice Hilda Kerber Longo
Mrs.Eunice H. Longo, of 3417 Fairfield, April 22, 1983. Wife of Louis Longo and mother of Louis L. (Randy) Longo; Mrs. Donna (Ben) Corsentino; Virginia Wallace and Mrs. Sandra (Terry) Newsom,
all of Pueblo. Sister of Lynn Kerber, New Albany, Ind.; Howard Kerber, Springfield, Ore., and Mrs. Sylvia Williams, Bertha Minn. Survived also by eight grandchildren and many nieces and nephews. Predeceased by her brothers, Lloyd and
Norman Kerber. Mrs. Longo was a member of First Seventh-day Adventist Church, where services will be held. The time will be announced at a later date. Memorials may be made to the American Cancer Society, 635 W. Corona, Pueblo 81004. The family may be contacted at the family home, 3417 Fairfield.

.Louis Longo Sr.
Louis Longo Sr., 46 Glenroyal Drive, Dec. 7, 1988. Husband of Eunice Longo who passed away April 22, 1983; father of Donna (Ben) Corsentino, Louis (Randy) Longo, Virginia (Jack) Carter, Sandy (Terry) Newsom, all of Pueblo; grandfather of Robert, Michael
and Michelle Badovinac, David Corsentino,
Robbe, Craig, and Mark Newsom, and Alisha and
Kevin Longo; great-grandfather of Michael Dante Badovinac; brother of John (Jackie) Long, Pueblo,
Augustine (Kuzma) Barcot, Coorsegold, Calif., and
Josephine (Tony) Maricone, Philadelphia, Pa. Also survived by numerous nieces, nephews and cousins. Preceded in death by his parents, Pasquale and
Virginia Longo, and his brother, Ernest Longo. Mr. Longo was a member of Holy Family Parish and had been employed as a truck driver for the Ross Trucking Co. until his retirement in 1979. Mass of Christian Burial, 10 a.m. Saturday, Holy Family Church. Interment, Roselawn. The family will receive friends at 46 Glenroyal Drive.

Vincenza Scarcelli Longo
Mrs. Vincenza Longo of 904 Currie at local hospital
Jan. 21, 1945. Wife of Pasquale Longo of Pueblo;
Mother of Mrs. Augustine Cucci of Torrance, Calif.
Mrs. Josephine Marricone of Philadelphia, Pa. John
With the Navy at Great Lakes naval station, Ernest,
M. M. 3/c at Mare Island, Calif. and Louis of Pueblo.
Grandmother of six, Member of Mt. Carmel church.
Announcements later.

Michele Pasquale Longo
Pasquale Longo of 904 Currie, at local hospital
Sept. 27, 1948. Husband of Mrs. Virginia Longo
Who died Jan. 21, 1945. Father of John, Ernest
And Louis Longo all of Pueblo, Mrs. J. A. Cucci
of Torrence, Calif. And Mrs. Josephine Maricone
of Philadelphia, Pa. Grandfather of eight. Member
of Mount Carmel Church and Fidelity Lodge,
Announcement later.
Augustine "A" Barcot
Augustine "A" Barcot died in Fresno on Thursday, July 8, 2004, at the age of 94. She was a loving daughter, wife, mother and sister. She displayed her love for her family everyday with love, humor and moral support. She was born in Philadelphia, PA on November 23, 1909. She and her husband Kuzma moved to Kerman in 1954, and were married for 49 years. They were owners of "The Fisherman Fish Market" for many years, both in Kerman and Fresno. Augustine is survived by her loving husband, Kuzma Barcot of Fresno; her daughter, Lillian Bastiani and son-in-law
Floyd of Fresno; her son, Donald Cucci and daughter-in-law Deanna of Arizona; five grandchildren; and seven great-grandchildren. A Funeral Mass will be celebrated at St. Anthony of Padua Catholic Church in Fresno, CA on Monday, July 12, 2004, at 1:00 p.m. Interment will be in Pueblo, CO. Remembrances may be made to Hinds Hospice, 1416 W. Twain, Fresno, CA 93711. alm2,,100,p Palm Colonial Funeral Home2983 Tulare Street(559) 233-7267
Published in the Fresno Bee on 7/10/2004.

John Longo
Thursday, November 20, 1997
John Longo passed away Nov. 14, 1997. Preceded in death by his wife, Reba L. Longo, in 1990 and son,
Charles K. Longo. Survived by grandchildren, Ricky and
Cindy Longo, Ontario, Calif; four great-grandchildren; and sisters, Augustine Barcot, Coarsgold, Calif., and
Josephine Marrconi, Philadelphia, Pa. Also preceded in death by brothers, Ernest and Louis Longo. Mr. Longo served in the U.S. Navy during World War II. He was a member of Christ the King Parish and American Legion No. 2. Funeral Mass, Friday, 2 p.m., Christ the King Church. Interment, Roselawn Cemetery. The family will greet friends at 1520 Jerry Murphy Road......